Shows
Upcoming Real Live Human Shows
Jasmine's updates
"In June, sound and visual artist Robs Pugliese, guitarist Fabrizio Sotti and I released "To Wake Up", a song about the playing of games and the hiding of real emotions when engaged in battle. Written during the lockdown, the song was initially an experiment with three people, one in London, one in Naples and one in New York communicating through screens. The dream is to one day perform this live.
Through 2020 I hosted a series of livestream gigs and raised money for the Music Venue Trust, specifically for Bush Hall in West London. It was amazing to revisit Boa songs and to connect with people from all generations across the world. Thank you, I think you saved my sanity! You can still catch them on facebook and I'll bring them to other platforms soon. 
I also opened for one of the only live music and arts festivals that year, the Also Festival in Warwickshire, UK. I collaborated with Keertan Kaugh and Saran Hundal for the New Art Exchange MELA in Nottingham, sang with Nathan James and my dad amongst other wonders for the John Lennon birthday tribute and covered the very beautiful Quiet Joys of Brotherhood with Jenny Sturgeon and Jonny Hardie, where we raised money for the Woodland Trust. I released my song Flies in Autumn last year, and the remix by Dutch Clay was played on BBC Introducing. 
I'm also delighted to let you know that Blood Red Sun is now available on vinyl. I'm not going to lie, it took ages, and everyone who pre-ordered it is an amazing and patient angel. If you haven't ordered it already then you can order it from here or via my bandcamp, it's a great way to support musicians directly and connect with amazing music.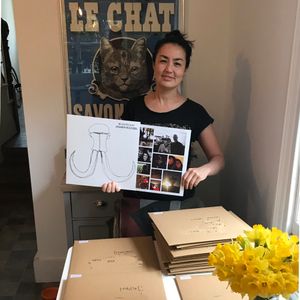 Before, everything was about reaching out from home, connecting. Now I want to focus on songwriting and all the stories in my head, tying them together. I have no doubt that we are all still reeling, and processing, and maybe still dealing with the pandemic. I think there will be amazing art to come from this, from places not yet expected. Some people have found time in a way that they have never had before, and others will find it once things open up again. 
xx "